Report on water canalization into Wawa-Zange grazing reserve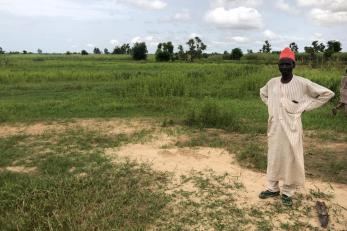 March 07, 2023
In Nigeria (especially in the North) the practice of preserving land for grazing existed prior to colonial times. Allocation of land to pastoralists, particularly during cultivation season and around towns and villages, was socially endorsed since then. Today, however, these pastoralists face a new problem that they cannot overcome alone - climate change. The pastoralist's way of life is in danger especially as the rainy seasons are growing shorter, and the dry seasons are longer, sometimes lasting up to nine months. Water has become increasingly scarce for these pastoralists whose welfare is largely dependent on the environment, as livestock production is highly dependent on the availability of water and pasture.
Due to the reliance on natural resources, these communities are extremely vulnerable to climate shocks, threatening their security, food and livestock. Sedentary practice can help increase the resilience of pastoral families by enabling them to express their needs more coherently, providing them with essential services and infrastructure, and giving them the tools and knowledge they need to manage this grazing land themselves on a sustainable basis.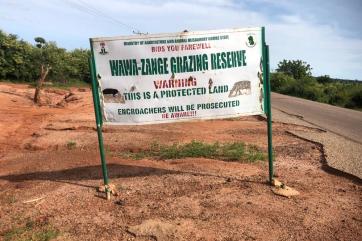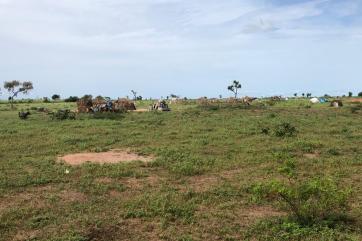 The key question for Nigeria is whether it is possible to modernize and improve productivity in the livestock sector in a way that enables the million pastoralists to participate and benefit from the sector. The cultural way of life for pastoralists is already starting to change – and as a result, there is a growing opportunity for pastoralists to engage in the livestock industry on a more commercial basis.
The Gombe State Government partnered with the Feed the Future Nigeria Rural Resilience Activity to develop three to four investable projects in Wawa-Zange, a 146000-hectare grazing reserve. The state has demonstrated commitment and ability to catalyze livestock sector competitiveness and investments by revamping the grazing reserve. Both the Federal and the Gombe State governments have made deliberate and conscious efforts to bolster livestock production by prioritizing the WawaZange Grazing Reserve (WZGR). The success of the overall intervention is highly dependent on the availability of water, as such the assignment is on canalizing water into WZGR.
This report is segmented into sections that summarize the stakeholder engagement process and outcomes, detailing the findings and feasibility with a structure assessment report of the canal. The report also describes the potential canal planning and design, summarized with recommendations and an investment plan structure roadmap.
Stay connected to our work.