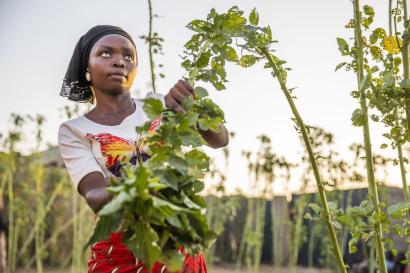 Since 2012, our team has been working with local communities to find solutions to address the root causes of conflict, poor governance, humanitarian needs and market systems development in Nigeria. In doing so, we've been able to support  fragile communities by connecting them to resources they need to effectively recover and rebuild. Given the dynamic environment in Nigeria, our approach is purposeful in its ability to continually adapt to the changing context as we strive to take on the toughest challenges with bold and new approaches that achieve lasting change. Learn more about our focus areas below:
Meeting urgent needs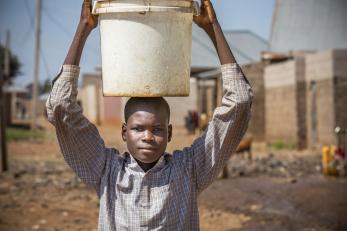 In the face of the ongoing crisis in the Northeast, which has led to the displacement of thousands and a loss of livelihoods, we help rebuild local communities by providing shelters to families and resources to help them start small scale businesses of all forms, such as farming, poultry, carpentry, etc - revitalizing markets in crisis. Our safe spaces hold frequent discussion meetings where individuals share their experiences and learn life skills. We provide them with much needed psychosocial support through mentorship, life skills building, financial education with support for business startups to help them cope with the atrocities they have faced.
We strive to meet the most urgent needs of disaster-affected populations, as rapidly as possible. Mercy Corps saves lives by providing food, water and sanitation facilities, basic household items, and emergency shelters to the most vulnerable populations in the event of crisis. Beyond meeting basic needs, we apply a systems strengthening approach that aims to meet the urgent needs while building communities' capacities to manage and prevent the many shocks and stresses arising from the changing emergency.
Addressing root causes of conflict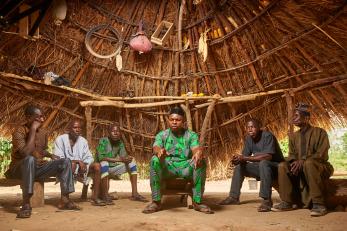 At Mercy Corps Nigeria, we work with diverse stakeholders (community members, especially women and youth, civil society, traditional and religious leaders, government authorities) to help them develop the skills and relationships they need to identify and address the underlying drivers of conflict and manage conflicting interests or emerging tensions peacefully.
We do this by leveraging our experience in building community's recognition and trust to foster an enabling environment for peace by leading in policy and advocacy strategic engagement, promoting good governance and inclusive economic growth while meeting urgent humanitarian needs with conflict-sensitivity in the Middle-Belt and Northeast Nigeria, and other areas experiencing conflict.
Supporting entrepreneurship and market development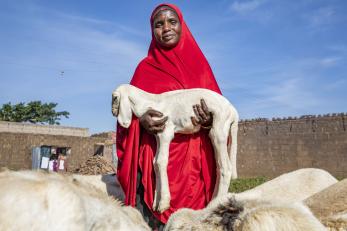 Nigeria is one of the most entrepreneurial countries on the continent, however, gaps in market structure limit the reach of basic services that allow individuals to build productive livelihoods. Mercy Corps facilitates linkages for market actors, entrepreneurs, and business networks in order to support target groups to access critical goods and services including capacity development.
We support livelihoods and market systems that help people deal with shocks and stresses; as well as support inclusive, replicable and scalable business models and programs that catalyze economic and social improvements for vulnerable groups. 
We support the process using innovative market systems development approaches such as good agricultural practices, partnership with government and private actors to create opportunities for vulnerable populations. Therefore empowering them with the tools with which to sustain their families and local communities.
With a special focus on marginalized populations, we make sure that women and youth are equitably empowered to participate in these markets. Our safe spaces provide a channel to build social capital for women and youths; with training on life skills, financial literacy, and vocational skills they are empowered to either launch their own businesses or enter gainful employment.
The Feed the Future Nigeria Rural Resilience Activity is a five-year (2019 - 2024), USAID-funded program which seeks to facilitate economic recovery and growth in vulnerable, conflict-affected areas by promoting systemic change in market systems. Learn more ▸
Empowering youth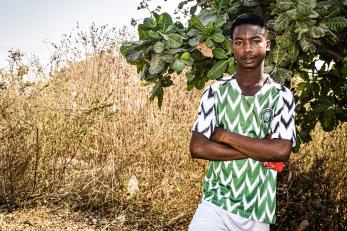 We work with young people, particularly those who are not enrolled in formal education, to co-design tools and resources that are tailored to their needs, interests, and locality. We engage young people in activities that enhance their influence on government decision-making; training that builds marketable and technical skills that prepare youth to enter the workforce; and technological innovations that foster young people's resilience capacities by responding to educational, protection, security, and livelihoods needs.
Strengthening accountability and governance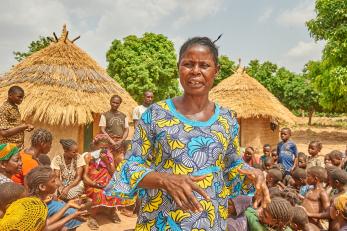 We empower communities to engage with their government, particularly through building the leadership capacities of women and youth enabling them to engage in governance processes. As a result, communities are empowered to promote strengthened and accountable governance systems.
By working closely with civil society organisations (CSOs), and building their capacity as well through coordinated advocacy with local communities, we help to strengthen the ties between communities and government to facilitate the adoption of policies and approaches that help to effectively mitigate conflict; support the development of market systems and financial inclusion; and respond to the humanitarian crisis in the Northeast and other related issues across the country.