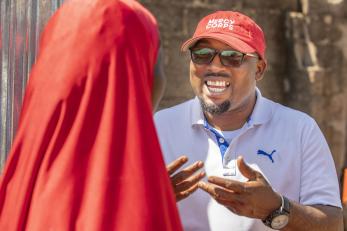 The Mercy Corps Nigeria team is a group of passionate and driven individuals working closely  with communities, local organisations and governments to find sustainable solutions that make a difference. With a strong and growing team of over 350 staff, of which 92% are nationals, Mercy Corps Nigeria is currently serving over 600,000 beneficiaries across 12 states in Nigeria. Our programs include girls' education and financial inclusion, community peacebuilding, market-based livelihoods and a multi-sector humanitarian response.
Our team is led by diverse leaders with a wide range of expertise in peacebuilding and conflict resolution, protection and safeguarding, education, health and market systems development  under the effective leadership of a Country Director with over 20 years experience across the board.
Our vision is a Nigeria where all people are empowered, engaged, resilient and secure. We partner with local communities to recover from fragile situations to resilience, helping them to meet urgent needs while addressing the root causes of issues. In addition to playing an integral role in bridging the divide between humanitarian and development solutions, we work in some of the most challenging and dynamic regions of the country to strengthen economic opportunities, support integrated peace-building and economic development, promote financial inclusion, and improve the lives of adolescents.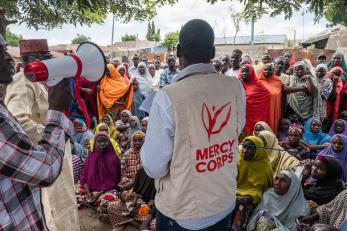 Stay connected to our work.