Adolescent Girls' Safe Space Guide for Community Based Organizations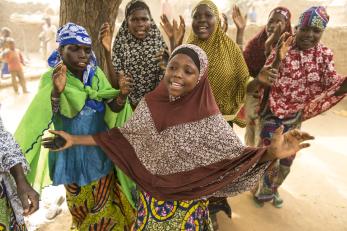 August 24, 2022
Safe Spaces provide physically and emotionally supportive environments for girls to build their social networks among peers and a trusted female mentor from their community. Safe Spaces are also a vehicle for delivering program content, from literacy and numeracy to information on reproductive health.
The purpose of this guide is to strengthen the capacity of Community-Based Organizations (CBOs) in safe space design and implementation.
This guide provides a step-by-step approach for CBOs to set up safe space programs and implement them effectively to achieve a positive impact on program participants. The guide builds on Mercy Corps'—and other industry leaders'—principles for successful Safe Spaces and introduces a variety of tools and resources to support the success of programming for adolescent girls. While it primarily focuses on Safe Spaces as they relate to adolescent girls, this guide can also be adapted for any other program that will be making use of Safe Spaces as a platform for participants' engagement.
This guide supports Mercy Corps' belief that our role as an international organization is to help strengthen the systems where our local partners, including CBOs, are the drivers of inclusive and resilient communities.
Our intention is that this guide, complemented by agency-and industry-wide efforts to create more equitable, mutually-beneficial, and accountable partnerships with local actors, will support communities to determine their own solutions and that those solutions will be fundamentally stronger as a result.