Drug abuse as a conflict accelerant in Northcentral Nigeria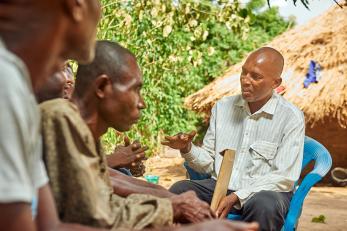 May 20, 2022
The development of human capital has become inextricably linked to the economic development of any nation that is concerned about accelerated growth and prosperity. One of the key indicators of human development according to UNDP is health. Nigeria has generally fared poorly in human development indicators, especially with regard to health. Currently, life expectancy has shown only a minimal increase, with recent data showing a slight increase of 0.57%; from 55.12years to 55.44years between 2021-2022. Statistics from the last four years have shown very similar minimalism in trajectory- this is in addition to a worsening health care system in the country.
A looming public health crisis in Nigeria is the issue of drug abuse especially in Northern Nigeria as discovered by the Mercy Corps PARTNER program's team during its stakeholders' consultative meeting in Kaduna and Plateau states on the 15th and 17th March 2022.  The stakeholders' consultative meeting was necessitated by the need to elicit more data to complement the findings of the rapid conflict assessment conducted by the program.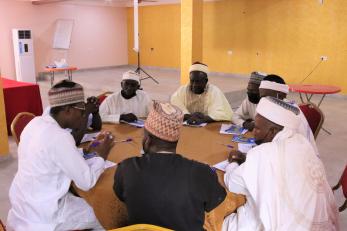 Part of its objectives sort to understand the conflict context and dynamics that buttress key causes and impact of the conflict in the implementing communities; the trend and patterns conflicts take in the communities- and the key internal and external actors who are involved in the conflict and their roles. This is in addition to finding out the role of governance actors (local government officials, security actors, etc.) in addressing conflicts and resolving disputes peacefully; the ways conflicts are currently being resolved, and whether unique types of conflict are being resolved by specific types of leaders.
During these sessions, consistent with feedback from all 8 communities and focus groups involved in the exercise was the explicit role of drug abuse in the communities. Drug abuse especially amongst the youths has been mentioned as the singular most disturbing factor accelerating conflict and violence in the communities in North Central and Northwest Nigeria. The participants, especially the women groups, bemoaned the menace of drug abuse on the youths who they still view with empathy as their children and as such can not be ignored.
The participants explained that some of the youths took to drugs due to unemployment and lack of seed capital to start up businesses even after undergoing skills acquisition training. This has led to a vicious cycle of attacks and reprisal attacks in the communities. The community leaders believe that if the issue of drug abuse and drug trafficking is not adequately addressed, it will be very difficult to reap the benefits of social cohesion, peacebuilding, and early warning & early response, which are the key pillars of the PARTNER program intervention in these communities. Moreover, drug abuse now threatens to be a serious public health crisis in Northcentral and Northwest Nigeria, being the regions with the second-highest incident of drug abuse (combined total of 22%) behind the Southwest (22.4%).
Research by the UNODC and HealthThink analytics (a public health intelligence platform) has shown that from a global perspective, the evidence reviewed from the various regions indicates that the use of drugs with liability for abuse is widespread and associated with public health and social problems of great magnitude.
The major set of problems appears to be related to primary pattern drugs such as alcohol, nicotine, cannabis, and opioids. Cocaine may also be a worldwide threat in view of the problems it has created in some regions. Drug abuse usually starts in adolescence, and both sexes now appear to be involved wherein the recent past it was predominantly men who were affected. The concurrent use of multiple substances is now becoming the modal pattern, and drug-related problems correlate with one another and with somatic, psychiatric, and social pathology.
Way forward
The representatives of the communities were not only able to identify the menacing effect of drug abuse on their communities, but they were also able to provide some recommendations on ways to curb the problem at the community and family level:
Government should provide employment opportunities for the teeming youth population in the North,
Government, private sector, and NGOs need to prioritize the provision of skills acquisition training for the youth,
Youths that have already undergone skills acquisition training should be provided seed funds to startup businesses.
Security agencies should be proactive in arresting and prosecuting identified drug dealers.
Families should not be complicit in covering up for their children/wards involved in drug peddling.
Interventions like PARTNER should collaborate with government agencies like NDLEA and Kaduna Bureau for Substance Abuse Prevention and Treatment (KADBUSA)to rehabilitate and re-integrate youths with drug addiction problems.
About The PARTNER Program
The PARTNER Project is a 5-year USAID-funded project that seeks to ensure that Nigerian communities, government, security, and civil society actors will collaborate to increase the effectiveness, local ownership, and sustainability of an inclusive Early Warning Early Response (EWER) system for improved violence prevention. The above will be achieved when key stakeholders work together to create and sustain conflict EWER systems to foster peace and tolerance in communities and mitigate banditry and criminality in areas currently affected or at risk of violent conflict. A diverse set of key stakeholders will be engaged in a community-based effort to promote communication, dispute resolution, dialogue, and advocacy for peace and reconciliation.
Stay connected to our work.