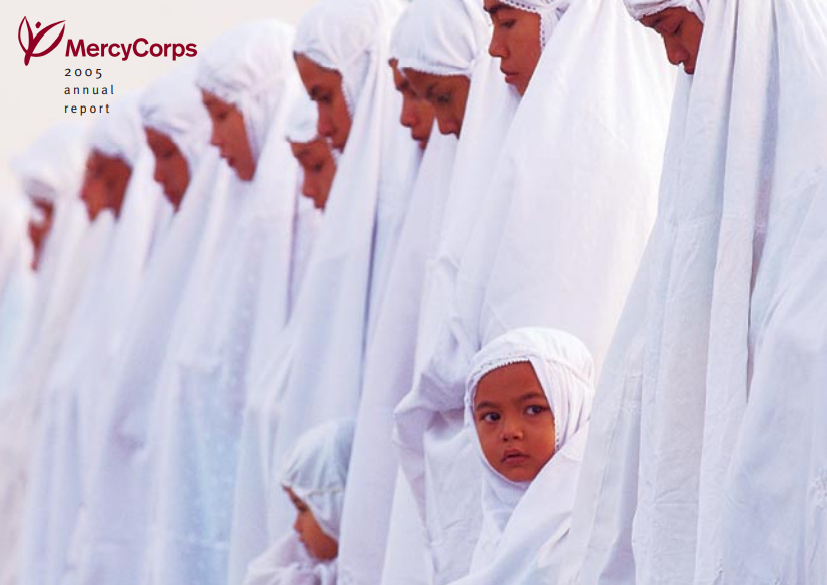 The year that began on December 26, 2004, has been like no other.
Disasters around the world — beginning with the Indian Ocean tsunami — showed us the power of nature and the fragility of human life. But in the wake of each crisis, we witnessed something even more powerful: the willingness of people around the world to come together to help those in need.
The tsunami was followed by a food crisis in Niger, hurricanes Katrina, Rita and Stan, ongoing ethnic conflict in Sudan and an earthquake in Pakistan. When the year finally ended, millions remained in need of assistance.
Mercy Corps responded to each new crisis, working first to save lives and then to rebuild communities. And at each new turn, our donors provided record-breaking levels of assistance, defying media speculations of donor fatigue.
Today so much remains to be done, and the most powerful ideas for recovery are coming from the survivors themselves. Our role now is to listen, empower, help remove obstacles, and stand with them as partners.